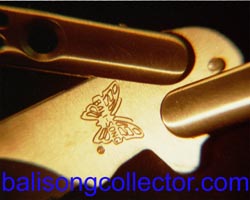 Balisong Gallery D
All of the outstanding custom balisongs in Gallery D come from Pabu Knife of Portland, Oregon.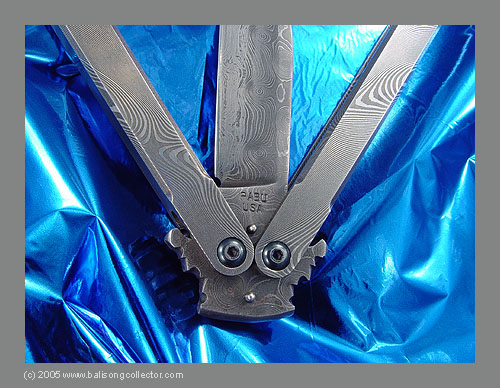 Click on the picture above to read all about the RB Special


You may click on many of the pictures in this Gallery
to see a higher-resolution version.
Each Hi-Res picture opens in a new window.
You may need to disable pop-up blocking software.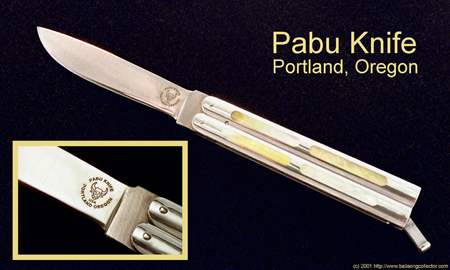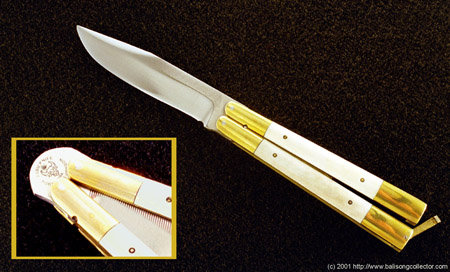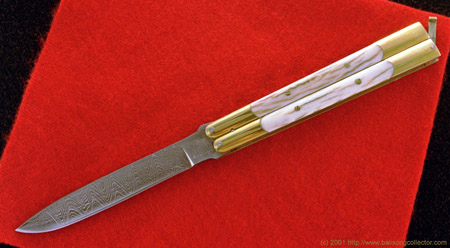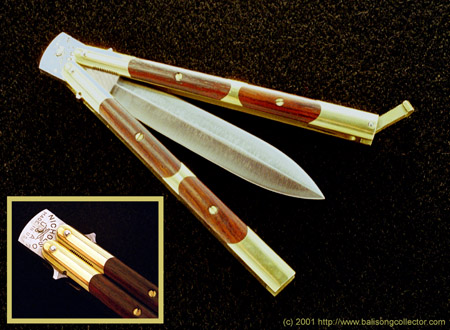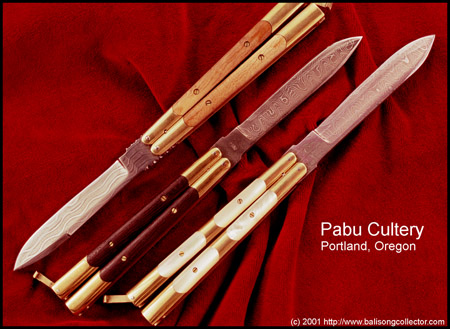 Click HERE to learn more about this balisong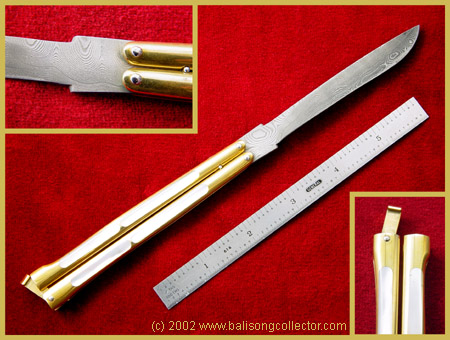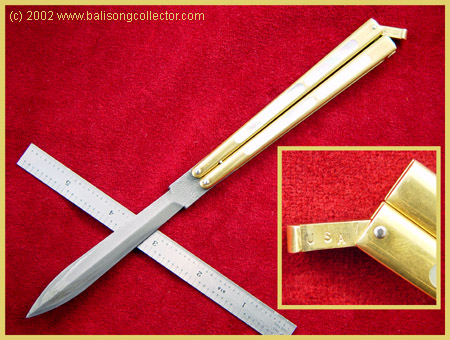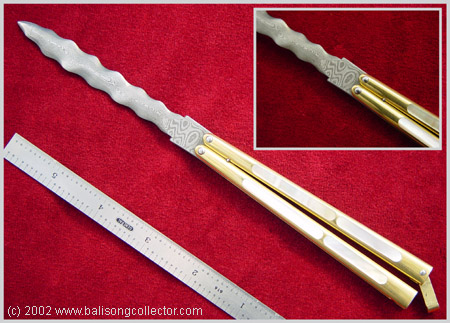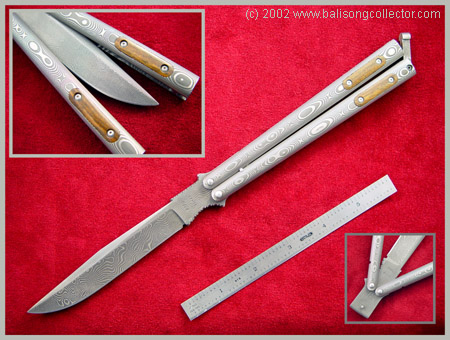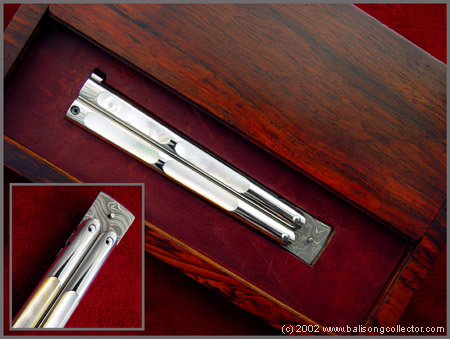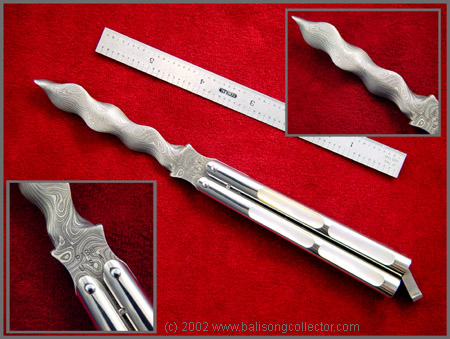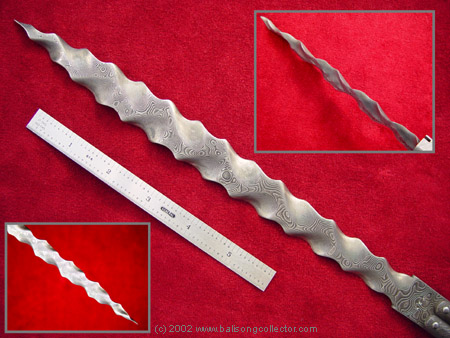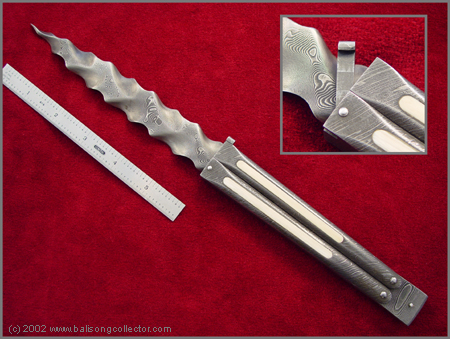 Click on the image above to read about
Pabu Knife CBRB1, the balisong
with the secret, double identity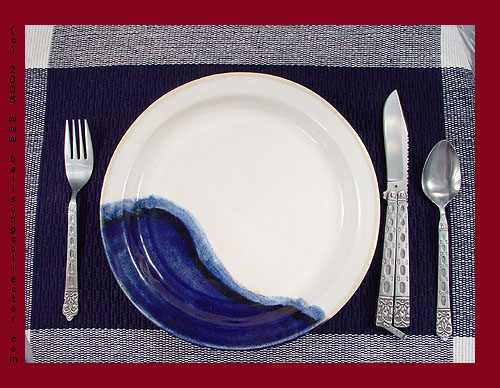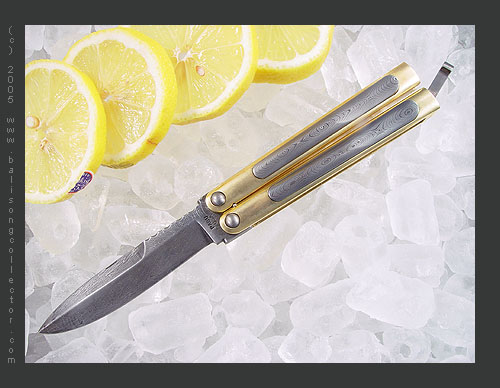 Click on the barcode to see if there are any Pabu Knives available for sale


(Click here to continue your tour)