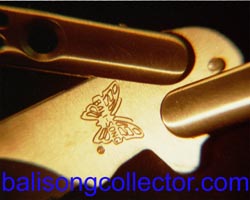 Balisong Gallery E

click on any image to see a higher-resolution view

This 5" hollow-ground blade is by Jody Samson. Most of the edge is zero-bevel grind. Zero-bevels are extremely rare. The latch on this knife is rather tight. I first thought it might be some sort of defect. But Idid some research. The three BM customs were special-ordered this way by a single buyer who specified the tight latch to avoid latch damage. Well, it works. There are no signs of manipulation damage on the handles, the latch, or the blade. The black nylon sheath is original to the knife. This is truly a one-of-a-kind custom. There'll never be another like it.
This 4" bowie-blade is in near mint condition with 100% edge and no signs of manipulation. It locks up nicely open and closed. It's a fairly recent piece made by Benchmade. The blade is a
Jody Samson. It's shown with the original sheath.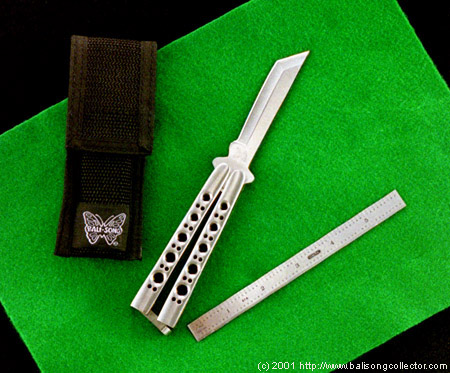 Here's a is a Pacific Cutlery Model 69 3" Tanto with deluxe finished skeleton handles including the original nylon sheath. The tanto was a less-popular blade profile in the 3" series, so these are less common. This one is in perfect mint condition.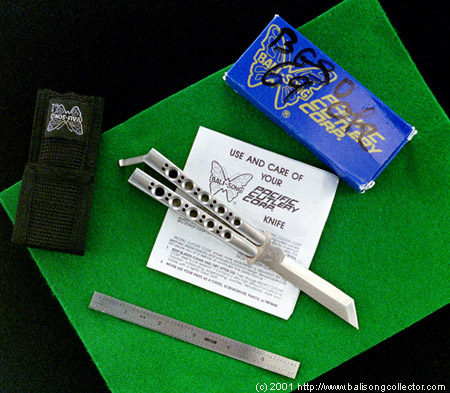 Here's another Pacific Cutlery Model 69 shown just as it would have come in 1983. Notice the address on the package insert: Hollywood, California. The knife is in perfect mint condition as is the sheath. The box is a little bit banged up, but not bad. What a great piece of history. This knife sold for about $75 back in the early 80s. Today, with all the extras and in mint condition as this one is, it's worth five times that, about $375. (I don't suggest knifes as an investment. But, this one returned about 8.4% annually. That's pretty good.)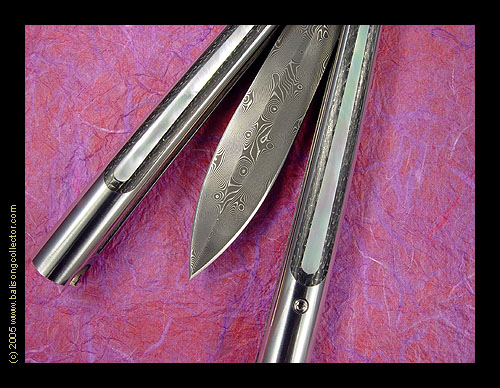 Click on the image above to see the Rare Benchmade 46DM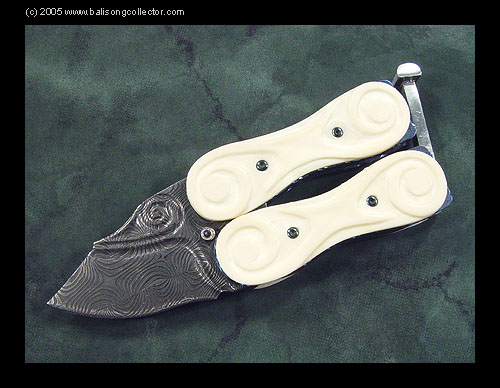 Click on the image above to see Topo Gigio
By Dennis Greenbaum


(Click here to continue your tour)