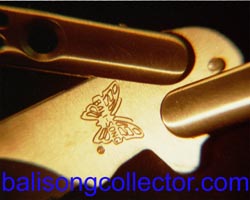 MANUFACTURER'S MARKS
Please note that most of the marks shown here are registered trademarks owned by the associated companies.
---
BALI-SONG CUTLERY
Precursor to Pacific Cutlery, circa 1975-1979, Los Angeles, CA

Picture to come...
---
BEAR MGC CUTLERY
Currently active and producing medium-quality balisongs in Jacksonville, Alabama
---
BENCHMADE CORPORATION
Circa 1986 - present

First of Clackamas, Oregon, now in Oregon City, Oregon

Not presently producing balisongs, but planning to introduce a new line in late 2000.

http://www.benchmade.com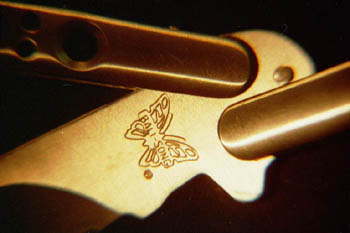 ---
COMPASS INDUSTRIES
Compass Industries imported a number of mid- to high-quality balisongs in the mid 80's. There are some rumors that Compass was part of Valor Corporation; I have it on good authority that that is not true.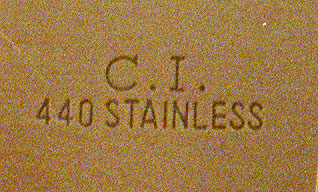 ---
FROST CUTLERY
Frost is still hanging on in Chattanooga, Tennessee, this 25-year old company is not making or importing balisongs anymore. They imported good quality balisongs mostly from Japan in the late 70's and early 80's.

http://www.frostcutleryco.com/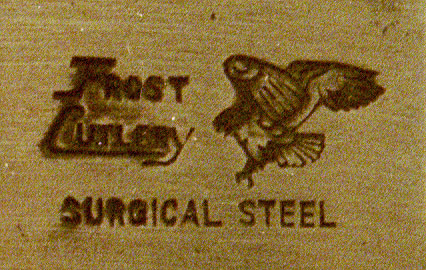 ---
PACIFIC CUTLERY
Precursor of Benchmade, 1979 - 1985, Los Angeles, CA

These particular marks are from the PC "International Series" which were imported in an attempt to offer less expensive products.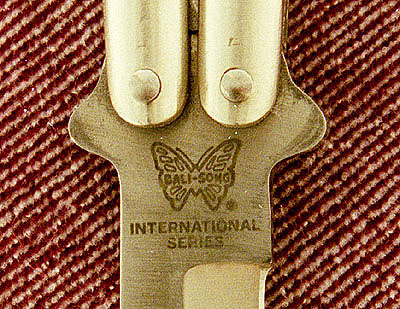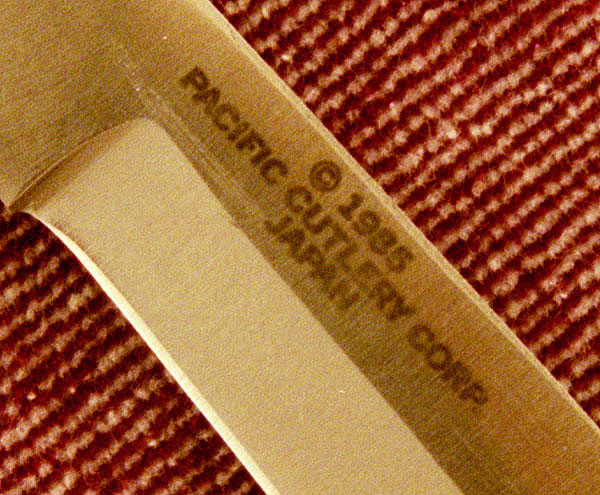 ---
PARKER CUTLERY
Imported balisongs mostly from Japan in the early 1980s.
---
TAYLOR CUTLERY AND TAYLOR/SETO
Yet another that imported medium- and high-quality balisongs mostly from Japan in the late 70's and early 80s. Taylor was one of the biggest importers. Their Taylor Manila Folder line are still very much sought-after today. Many of Taylor's products have Manila-style latches.
---
VALOR CORPORATION
Valor Cutlery of Miami, Florida has been a major importer of balisongs since 1982 and is still going today, though balisongs are a minor aside for them these days and they only sell wholesale today.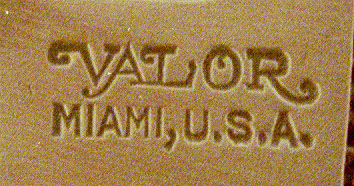 ---
There's more to come, folks. Photographing tang stamps and blade marks is demanding, up-close work. Just focusing one picture can take five minutes to get it just right. Then, scanning 'em in and editing them takes more time. I'm working on it.
---