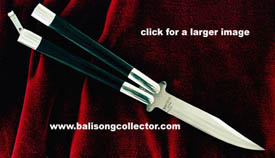 The Balisong Gallery

(Click on the pictures for larger views)

Here is yet another wonderful NIB Bali-Song Cutlery Bowie. This one was probably made a little after the previous one.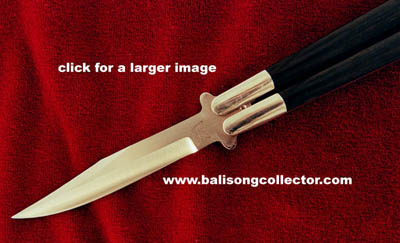 Notice the somewhat less pronouced bowie shape to the blade. Keep in mind that these knives were all handmade and they do vary individually.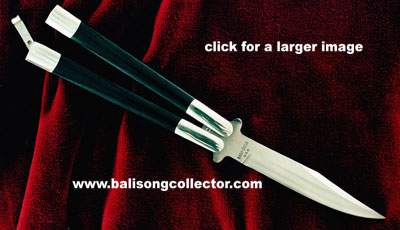 Notice, please, the latch. See the little hole near the base of the latch? No, that's not an error. For a short time, Bali-Song customs were made that way. The idea was that you could put a little dab of grease in the hole and it would lubricate the latch.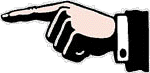 Click to continue your tour